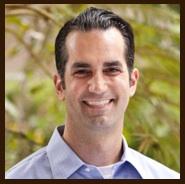 Michael J. Perona, D.D.S
120 Howard Street, Suite A
San Francisco California 94105

Description
Dr. Perona is a 1995 graduate of the University of California, San Francisco School of Dentistry and received my B.A. in Biochemistry and Molecular Biology from the University of California, Santa Barbara. In 1999, he completed a two-year advanced course in Esthetic and Adhesive Dentistry and served on the faculty as a teaching assistant for four years.

Dr. Perona's professional associations include:
• California Dental Association
• American Dental Association
• Academy of General Dentistry
• Academy of Adhesive and Cosmetic Dentistry
• San Francisco chapter of the Seattle Study Club
• Spear Study Club

"I am passionate about staying informed and educated on the latest advances in dentistry and state-of-the-art procedures."

In 2010, Dr. Perona finished studying in a two-year mentorship program at the Scottsdale Center for Dentistry, led by some of today's top dental clinicians. The program encompassed recent advances and proven procedures in the fields of dentistry and patient care and allows him to bring this expertise to his patients.

Dr. Perona is a member of the San Francisco Study Club, an affiliate of the prestigious Seattle Study Club.