Top Story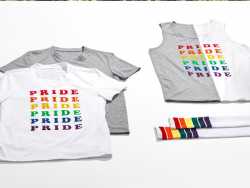 Macy's and The Trevor Project are rolling out a series of initiatives aimed at raising funds and awareness for Trevor's life-saving mission and services for at-risk LGBTQ...
1 thru 10 of 12431 Stories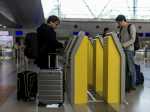 It's not the first time Argentines have sought shelter in Europe in times of economic uncertainty. Hundreds of thousands emigrated to the old continent to escape hyperinflation in the early 1990s and an economic meltdown in 2001 and 2002.
Democrat Elizabeth Warren is proposing the elimination of existing student loan debt for millions of Americans, part of a sweeping set of education funding proposals.
The financial condition of the government's bedrock retirement programs for middle- and working-class Americans remains shaky, with Medicare pointed toward insolvency by 2026.
President Donald Trump is falsely suggesting that the people "closest" to him weren't called to testify before special counsel Robert Mueller and his team because investigators didn't want to hear the "good things" those people would say.
It's a thin line where the patina of age on Europe's countless monuments gives way to the onset of neglect. Like with so many loved ones, all is assumed to be fine, until suddenly it's not.
The Associated Press interviewed four foreign women who joined the caliphate and are now among tens of thousands of IS family members, mostly women and children, crammed into squalid camps in northern Syria.
British Prime Minister Theresa May faced renewed pressure Tuesday from her restive Conservative Party to resign as lawmakers returned to Parliament — and to Brexit wrangling — after an 11-day Easter break.
President Donald Trump's efforts to reshape the Federal Reserve stumbled on Monday, with one of his potential nominees for the Fed's board withdrawing from consideration and another being enveloped by fresh doubts.
Vast changes in America and technology have dramatically altered the way the census is conducted. Accuracy is at the heart of the Supreme Court case over the Trump administration's effort to add a citizenship question.
Kevin Hogan, chief executive of insurer AIG's Life & Retirement division, spoke with The Associated Press about longevity, financial anxiety and other issues surrounding retirement in the U.S.
1 thru 10 of 12431 Stories