Top Story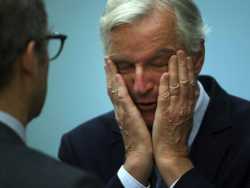 European Union and British negotiators failed to reach a breakthrough in Brexit talks during a frantic all-night session and will continue seeking a compromise on the eve of Thursd...
1 thru 10 of 13767 Stories
The Trump administration is defending its get-tough approach to trade against widespread attacks from America's trading partners while at the same time arguing that many countries must increase government spending to boost global growth.
This scam allows criminals to hijack your cell phone number. Once they have your number, the bad guys can clean out your financial accounts, confiscate your email, delete your data and take over your social media profiles.
A sporting goods retailer violated the law by selling an AR-15-style rifle and large capacity magazine to a man who later used them to kill more than two dozen worshippers at a Texas church, federal prosecutors said in a court filing.
Along a bustling four-lane highway that winds through the north Georgia mountains, an unassuming wooden structure breaks the monotony of churches, billboards and stores selling kitschy knickknacks.
Negotiations aimed at reaching a major settlement in the nation's opioid litigation reached an impasse Friday.
Mining companies filing for lower royalty rates wouldn't have to describe exactly where the minerals would be mined or how much they've mined recently.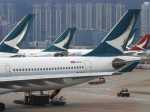 Hong Kong airline Cathay Pacific says passenger traffic slumped last month on plummeting demand from mainland Chinese travelers.
The Senate voted Thursday to sustain President Donald Trump's veto of Democratic-sponsored legislation reversing his raid of military base project money to pay for the U.S.-Mexico border wall.
The leaders of the 189-nation International Monetary Fund and its sister organization, the World Bank, are laying out their visions for the future, hoping to achieve a world with less extreme poverty and more economic growth.
Johnson & Johnson has agreed to a $117 million multistate settlement over allegations it deceptively marketed its pelvic mesh products, which support women's sagging pelvic organs.
1 thru 10 of 13767 Stories