1 thru 10 of 2410 Stories
President Donald Trump is falsely suggesting that the people "closest" to him weren't called to testify before special counsel Robert Mueller and his team because investigators didn't want to hear the "good things" those people would say.
The Associated Press interviewed four foreign women who joined the caliphate and are now among tens of thousands of IS family members, mostly women and children, crammed into squalid camps in northern Syria.
British Prime Minister Theresa May faced renewed pressure Tuesday from her restive Conservative Party to resign as lawmakers returned to Parliament — and to Brexit wrangling — after an 11-day Easter break.
Vast changes in America and technology have dramatically altered the way the census is conducted. Accuracy is at the heart of the Supreme Court case over the Trump administration's effort to add a citizenship question.
The Trump administration is poised to tell five nations, including allies Japan, South Korea and Turkey, that they will no longer be exempt from U.S. sanctions if they continue to import oil from Iran, officials said Sunday.
Spanish politicians are swapping campaign buses for tractors, buddying up with hunters and inspecting home-grown tomatoes in Spain's often-neglected rural regions as they hunt for votes in Sunday's general election.
The uproar is among recent examples of strife in an expensive city that is both overwhelmed by tech wealth and passionate about social justice.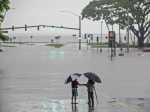 Hawaii's iconic Waikiki Beach could soon be underwater as rising sea levels caused by climate change overtake its white sand beaches and bustling city streets.
In the summer of 2010, reporters at South Dakota's Argus Leader newspaper decided to request data about the government's food assistance program, previously known as food stamps. Their quest for information is about to take them to the Supreme Court.
Buttigieg has said that "Christian faith" can lead one "in a progressive direction" and argued that Christianity teaches "skepticism of the wealthy and the powerful and the established." A century ago, such views flourished in the Midwest.
1 thru 10 of 2410 Stories