One of the most public proponents of conversion therapy denounced the practice... and came out on Friday.
Leather communities have had a longstanding practice of passing down leathers, gear and treasured objects to others as a way of letting a valued possession experience new life with a new caretaker.
There's been a big uptick in Ted Bundy news lately.
There's never been a shortage of dating advice from family, friends and self-help authors. Yet in the digital age, people are turning to nerdy hacker-types as guides.
When the San Francisco Gay Men's Chorus fully opens its National LGBTQ Center for the Arts in about a year and a half, it's envisioned as a space for the entire community.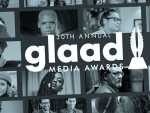 MJ Rodriguez (from "Pose") and Nico Santos ("Superstore," "Crazy Rich Asians") announced the nominees to the 30th GLAAD Media Awards this morning on a Facebook livestream.
GLAAD is honoring video games for the first time during its 30th annual GLAAD Media Awards.
A New York-LA-based medical services company published a survey of penis size by state.
For what is believed to be the first time in its 92-year run, "Parents" Magazine has put a same-sex couple on its cover. What's less surprising is the response that the anti-LGBTQ group billing itself as "One Million Moms" has had.
If the famous Disney Imagineers provide the "wow" factor with their fantastical feats of engineering on rides and attractions, it's the entertainment division that provides Disney World's heart.