"Last Ferry" is an interesting movie that will keep your attention from start to finish — if for no other reason than to see where it is going next. It doesn't offer much in terms of suspense, but as a character study there is plenty to unpack.
The characters may feel shallow, hollow, and dull, but there's a sense that everyone is having some fun, and that in turn makes the movie a good — if underwhelming — time.
This Spanish drama is about four woman who have remained friends since their childhood. But it seems that maybe that friendship is only a facade.
The web series about four queer women in Harlem is a sequel to the 1999 film of the same name.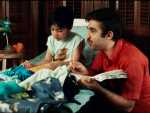 This bizarre coming-of-age comic drama is the tale of how a psychotic closeted Midwestern makes a life for himself in NY
This doc is the story of the once-highly-successful Israeli gay porn star who seemed hell-bent on self destruction.
The next time you want to complain about your job, I dare you to see this movie and then tell me you still feel the need to whine. Ditto, and more so, when it comes to moaning about your roommate.
A decade after the original, "Zombieland: Double Tap" takes us back to a vision of the zombie apocalypse that is at times both sweet and violent.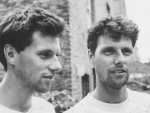 Identical twin brothers Marcus and Alex Lewis have an incredible, and incredibly painful - but true - story to tell. Filmmaker Ed Perkins brings them to the screen in a mannered, well-produced, and emotionally raw documentary.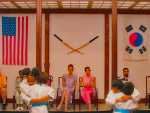 "Greener Grass" is set in an unknown California in which haircuts bleed, soccer balls are human babies, and golf carts are the only mode of transportation.