Top Story
Detectives are interviewing two "persons of interest" who surveillance photos show were in the area of downtown Chicago where "Empire" actor Jussie Smollett sai...
1 thru 10 of 2453 Stories
There are twelve reasons to see "School of Rock," and they are the young actors who play the students that slacker Dewey Finn finds himself teaching in this musical adaptation of Richard Linklater's 2003 comedy.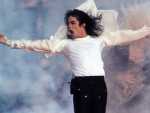 A stage musical about Michael Jackson will skip making its debut in Chicago and instead open on Broadway in summer 2020.
The audience's standing ovation for this 65 minute, non-stop performance is raucous.
San Francisco, CA
There's so much red meat here for actor's actors to chew over that it's very hard to resist, and its rewards feel almost perverse.
Carole King recently said that the show allows audience to put aside the chaos of the world for a couple of hours; too bad it isn't as transporting as she may think. Sorry, but the earth didn't move under my feet.
San Francisco, CA
It's probably better to know as little as possible about "Seascape" at ACT before seeing it. It's certainly better not to know the big twist that comes right before intermission.
San Francisco, CA
Despite the freedom to do seemingly anything and everything, "King of the Yees" seems unwilling to do the one thing it really needs to: just sit still for long enough to tell the real story.
Kicking off its national tour in Providence, it's plain to see how the spectacle of "Cats" made an impression 30-odd years ago.
The acclaimed new musical "Jagged Little Pill" will open on Broadway this fall, at a theater soon to be announced.
Christine Ebersole, the two-time Tony winning star, joined Seth Rudetsky for delightful 90-minutes of songs and conversation this past Saturday.
1 thru 10 of 2453 Stories