Varla Jean Merman — Back in Ptown and 'Bored'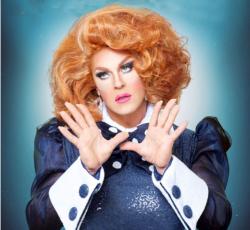 In Ethel Merman biography, the chapter dedicated to Ernest Borgnine is simply a blank page. (She had a sense of humor.) They were married for four months in 1968 after a whirlwind courtship and very public separation. But what Merman could have written about is Varla Jean Merman, who claims to be the illegitimate daughter of the couple.

Despite being dissed by her mother, Ms. Merman (aka Jeffery Roberson) has for some 25 years been one of LGBTQ culture's funniest performers. In her shows, which she tours throughout the world after premiering at her annual summer residency in Provincetown, she mixes satirical commentary on the world according to Varla, as well as insights into her personal life. There are clever song parodies and hilarious videos delivered in Varla's unique deadpan.

Over her career, Varla has appeared on Broadway (as Mary Sunshine in "Chicago"), Off-Broadway ("Lucky Guy," opposite Leslie Jordan); and regional theaters ("The Mystery of Irma Vep," "The Divine Sister"). She has helmed opera (Giancarlo Menotti's "The Medium"), appeared in films ("Girls Will Be Girls"), and television ("Ugly Betty," "Project Runway," and the soap "All My Children" where she played the shady Rosemary Chicken).

This summer's show — "A Star is Bored" — gives her a chance to ruminate on what it means to be a star in today's highly competitive world. In reviewing the show in this week's Provincetown Magazine, Steve Desroches writes: "Above all else, the show is funny, really funny. While it's fresh and crisp, it's also classic Varla. But it's also tender, as the story told in "A Star is Bored" is as revelatory as it is outrageous. The show' narrative is as autobiographical as it can get with a fictional character as the mic, but it tells a very real, fascinating story peppered with fabulous embellishments that punctuate the truth."

The show continues through September 6 at the Art House on Commercial Street in Provincetown.

EDGE spoke to Jeffery about his alter-ego Varla about the show, her career and how she finds a size-14 heel.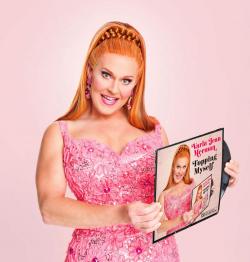 Keeping it fresh
EDGE: Can you tell me a little about "A Star Is Bored"?

Jeffery Roberson: Last year I did my 20th anniversary in Provincetown. Then I was thinking what do you do after 20 years? How do you keep things fresh and write material in a world where things have changed and drag has totally from when I started? It's a phenomenon now. I do a lot of stuff about what it means to be "a star" nowadays.

EDGE: What excites you most about performing a new show?

Jeffery Roberson: Its terrifying! I would love to do the same show for the rest of my life. What is so great about Provincetown is that you get to do a show five-times a week, so you really get to figure it out. When you have a show that runs for 10-12 weeks you can really figure it out. You can almost make it near perfect.

EDGE: Where do show ideas come from?

Jeffery Roberson: It all depends. Sometimes I just come up with the title first and then figure it out. My friend. Peaches Christ suggested this title to me. He is always doing funny titles, because he does big productions on the West Coast with some of the Drag Race girls. Actually, "Star is Bored" was a 1956 Bugs Bunny cartoon that came out after the Judy Garland movie.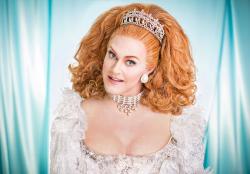 Good time girl
EDGE: How long have you been doing drag?

Jeffery Roberson: I've been doing drag for 30 years. I met a friend, in New Orleans, who introduced me to John Waters' film. We started making our own videos, this was back in the day when a video camera was like putting a microwave on your shoulders. We would make these crazy videos of us walking the streets of New Orleans. We would then give them to the video bars to play.

EDGE: For those who don't know, what is Varla Jean Merman's back story?

Jeffery Roberson: She is the illegitimate daughter of singer Ethel Merman and actor Ernest Borgnine, which now nobody even knows who they are. They were married 38 days. I had read Ethel's autobiography in college. She had a chapter titled "My Marriage to Ernest Borgnine" and you turn the page and its blank. I just thought if she had gotten pregnant (although she was too old at the time) she would have wanted to get rid of the baby, because it would have reminded her of that horrible relationship. That's how Varla ended up in an orphanage in New Orleans.

EDGE: What do you identify most with Varla?

Jeffery Roberson: When Varla and I started we were the same person. Now I have grown up and she hasn't. Varla is definitely a good time girl and a little narcissistic like any good star should be. I gotten my shit together, but she doesn't have to because she is not real.

EDGE: How has Varla grown over the years?

Jeffery Roberson: When I started I was in my 20s, she was a young lady and something cute on stage. Doing something at the age of 28 is very cute but can look very tragic on a woman of 50. It's about trying to navigate through that. This show is about getting older. It has been great that I have been around so long that I can do shows about this now.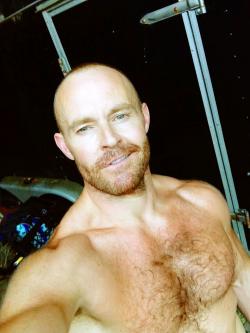 Praying at Payless
EDGE: What has been the biggest challenge when it comes to putting on make-up?

Jeffery Roberson: When I first started I had to figure it for myself. I didn't have YouTube videos or RuPaul's Drag Race to show us. My make-up back then was really bad. Us older queens, we didn't contour until 5 years ago. I didn't do any of that fancy stuff, I just slapped it on. Now these girls come out of the gate looking perfect. I didn't have Amazon Prime to purchase a size 14-heel or a size 3XL dress, I had to go to the store and watch people stare at me. You had to pray at Payless!

EDGE: What do you like about performing in Provincetown?

Jeffery Roberson: You get audiences from all over the world. Sometimes comedy can be regional, and you go someplace, and people might not get it. What is so great that there are so many different audiences that you can tailor a show to the entire country. If you can make it work in Ptown, it will work anywhere.

EDGE: Are you working on any new projects?

Jeffery Roberson: I am writing a sitcom with Peaches Christ. We just wrote "First Wives Fight Club." Last year, we did "The Whining" based on "The Shining." I also just filmed an online pilot as a man called "Vent and Chester" with Peter Bisuito. Check it out on www.mybigfunnypeter.com.

Varla Jean Merman (aka Jeffery Roberson) performs "A Star is Bored" Tuesday, Thursdays and Fridays at 9pm and Mondays at 7:30pm through September 6 at the Art House, 214 Commercial Street, Provincetown, MA. For more information, visit the Art House website

Meet Varla Jean Merman in the YouTube video below:



Comments on Facebook