On the occasion of the 200th anniversary of the much lauded homo poet Walt Whitman's birth, a group of Philly queers and misfits known as The Bearded Ladies Cabaret gathers to put this ancestor and his legacy on trial.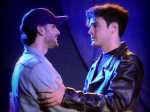 Given the dearth of gay plays opening this month, marking the 50th anniversary of Stonewall, Siegmund Fuch's affecting and moving, "In the Closet," about the importance of accepting and loving oneself—warts and all—lands at just the right time.
EDGE reviews Cal Shakes' new production of "A Midsummer Night's Dream." How does it keep the timeless classic fresh and original?
This summer the Provincetown Theater is proud to present a 40th anniversary production of Stephen Sondheim's musical masterpiece "Sweeney Todd: The Demon Barber of Fleet Street" starring Tony Award nominated leading man Tom Hewitt.
On stage, amid the hubbub of a Bolivian street market, women recount their stories of abuse at the hands of men. But the violence depicted in the play isn't just make-believe for the 22 indigenous actresses: It's based on their own real-life experiences.
The producers of "Magic Mike The Musical" have cancelled a Boston engagement, saying that they don't feel the musical is ready for production.
In the A.R.T.'s world premiere of a new musical, young Egyptians press for freedom - and see their revolution fail. But that doesn't mean the spark of hope will be extinguished.
The Boston Theater Critics Association held their award ceremony Monday night at Boston's Huntington Avenue Theater. Later the attendees and honorees partied at the New England Conservatory of Music. See who was there.
San Francisco, CA
It's probably not a big surprise that "Shoggoths on the Veldt" is a very weird play, (a Shoggoth being a blobby, shapeshifting monster), but not in any of the ways you might expect.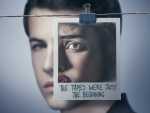 Brian Yorkey's adaptation of Jay Asher's YA novel goes beyond its source material and continues in a second season. But the intensity is waning.