Top Story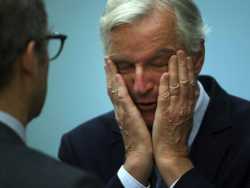 European Union and British negotiators failed to reach a breakthrough in Brexit talks during a frantic all-night session and will continue seeking a compromise on the eve of Thursd...
1 thru 10 of 13778 Stories
A man from the Hudson Valley region of New York is suing a gay porn company for selling his private information.
Don't expect to see British Prime Minister Boris Johnson drafting up "Save Chick-fil-A" legislation in the wake of the American fast-food company's retreat from the UK after being told to "Cluck off!"
British Prime Minister Boris Johnson attempted for a second time to secure lawmakers' backing for his European Union divorce deal on Monday as Parliament geared up for a grueling week of political warfare over Brexit.
Some of the people rushing to emergency rooms thought the CBD vape they inhaled would help like a gentle medicine. Others puffed it for fun.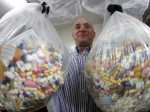 The case is about the conduct of a group of companies in two Ohio counties, but far more than that is riding on the first federal trial on the opioid crisis, expected to open Monday in Cleveland.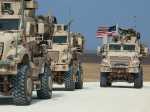 While President Donald Trump insists he's bringing home Americans from "endless wars" in the Mideast, his Pentagon chief says all U.S. troops leaving Syria will go to western Iraq.
On issues big and small — hotels soon will be forbidden from providing guests with little plastic shampoo bottles — California this year has marched further left and tried to pull the rest of the country with it.
French vintners are begging for government aid. Italian farmers are scrambling for new export markets. And American shoppers are about to face supermarket sticker shock on European products.
Food trucks. Wi-Fi. Hot showers. Those campground upgrades could be coming to a national park near you.
Get on board, world. That's the message from the White House as it starts shaping plans for next year's Group of Seven summit in Florida.
1 thru 10 of 13778 Stories