Gay San Francisco: The Latest
The Cook County state's attorney says she won't comment further on the Jussie Smollett case in Chicago until a county inspector general finishes his review of prosecutors' decision to drop charges against the "Empire" actor.
A roundup of some of the most popular but completely untrue stories and visuals of the week. None of these is legit, even though they were shared widely on social media. The Associated Press checked these out. Here are the real facts.
Charlize Theron is revealing that she's raising her child Jackson, whom she adopted and introduced to the world as a boy, as a girl.
Openly gay 2020 Democratic hopeful Pete Buttigieg continued a busy week when he stopped by "Late Night with Seth Meyers."
Workplace wellness programs have become an $8 billion industry in the U.S. But a study published Tuesday in JAMA found they don't cut costs for employers, reduce absenteeism or improve workers' health.
Rebuilding Notre Dame, the 800-year-old Paris cathedral devastated by fire this week, will cost billions of dollars as architects, historians and artisans work to preserve the medieval landmark. But little of the money will come from insurance companies.
Israeli police say they detained four suspects involved in an attempt to smuggle two baby goats into Jerusalem's most sensitive holy site for a ritual sacrifice.
An arsenal of new technology is being put to the test fighting floods this year as rivers inundate towns and farm fields across the central United States.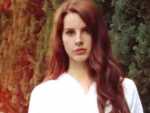 EDGE turned to our community of more than 200,000 Facebook followers and asked what artists and songs give you inspiration. The response was overwhelming! Here are some of your favorite picks.
President Donald Trump's spokeswoman Sarah Sanders pushed back Friday against allegations that special counsel Robert Mueller's Russia report exposed a culture of lying at the White House.
Former Vice President Joe Biden is expected to announce he's running for president next week.
San Francisco, CA
Breaking news from our long-term client and San Francisco institution, Steve Silver's Beach Blanket Babylon
Austrian filmmaker Gregor Schmidinger calls this psychedelic trip a post-gay coming of age story.
Amazon and Walmart on Thursday kicked off a two-year government pilot program allowing low-income shoppers on government food assistance in New York to shop and pay for their groceries online for the first time.
Whooping cranes, common ravens and peregrine falcons are among the celebrities of the sky in the eyes of Americans, even those who've never laid eyes them.
Don't let any of these myths prevent you from making the most of available travel rewards.
Auto shows may be waning in importance as companies find other ways to introduce new products, but the New York International Auto Show still has a healthy list of new vehicle debuts.
Polo Ralph Lauren is reimagining its iconic Polo shirt with Mother Nature in mind. Introducing The Earth Polo, crafted from thread derived entirely from recycled plastic bottles and dyed in an innovative process that uses zero water.
Zac Efron's personal trainer, Patrick Murphy, breaks down the workout he used to get Zac super ripped for his iconic "Baywatch" role.
Many if not most Americans have never crossed the U.S. border with Mexico by land or spent any time in that region. This unfamiliarity can make it easy for politicians to distort what's going on. Immersion travel is one solution.
San Francisco, CA
April may bring you showers, but nightlife surely brings you joy, wet or dry.
DJ Brent Covington and DJ Taffy hosted a busy night at FUZZ @ The Alley Bar last Friday night. Check out who was there.