Top Story
Sam Smith explains how he came to sing a duet of "Get Happy" with Renée Zellweger for the film "Judy."
Be charmed by this French tale of speedo-clad swimmers who just want to win.
"Bit" lacks bite, but it shows promise in its young writer/director.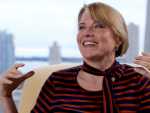 This documentary talks about the importance of LGBTQ+ television representation, as well as the particularities and power of queer fandom.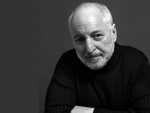 André Aciman, author of "Call Me By Your Name," is writing a follow-up story to give "a sense of closure and finality" to the characters of Elio and Oliver. Check out some highlights from two new interviews with the author here.
Based on the 2001 indie flick of the same name and now being produced by the Roundabout Theatre Company, "Scotland, PA" is a gruesomely funny adaptation of Shakespeare's bloody tragedy, "Macbeth."