Top Story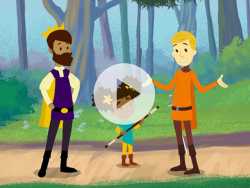 Hulu is announcing a new animated series called "The Bravest Knight," which features a young girl and her same-sex parents.
The word that knocked runner-up Naysa Modi out of last year's Scripps National Spelling Bee was "Bewusstseinslage" — one of those flashy, impossible-sounding German-derived words that make the audience gasp when they are announced.
History could be made when the top award of the Cannes Film Festival, the Palme d'Or, is handed out Saturday.
Feeling "lost" after Donald Trump won the U.S. presidential election, Sara Bareilles found herself in a meditation class to help deal with the new American reality.
The Starz drama "Vida" returns for its second season on Sunday with an even deeper exploration of an issue facing many U.S. Latino communities: gentrification.
Adam Levine is leaving NBC's "The Voice" after 16 seasons.