1 thru 10 of 3664 Stories
Madonna is releasing another music video for a song off her forthcoming album "Madame X."
Keith Lockhart has been conducting the Boston Pops Fourth of July Spectacular for the past 25 years since taking over the orchestra from John Williams. EDGE spoke to the conductor about this year's guests, who include Queen Latifah and Arlo Guthrie.
The headliner for the 2019 Boston Pops Fireworks Spectacular, under the direction of Keith Lockhart, is Queen Latifah-, Grammy-, Emmy-, and Golden Globe award winner and Academy Award nominee.
Gay adult star Brandon Wilde is here to make your summer jams a little...steamier.
Today Ghostlight Records releases the soundtrack to "Anthem: Homunculus," created by award-winning writer/director John Cameron Mitchell (Hedwig and the Angry Inch, Shrill) and composer/writer Bryan Weller.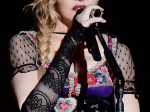 The Boch Center and Live Nation announced today that Madonna will bring her recently announced Madame X Tour to the Boch Center Wang Theatre stage for three performances from November 30th through December 2nd.
Rihanna reveals some new details about her forthcoming ninth album.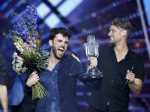 The Netherlands won the 2019 Eurovision Song Contest in Tel Aviv Saturday, with Duncan Laurence's doleful piano ballad "Arcade" crowned champion of Europe's annual music extravaganza.
A benefit gala honoring Linda Perry will include a performance by Rock and Roll Hall of Famers Cheap Trick and appearances from Oscar-nominated actress Juliette Lewis and Perry's wife, Sara Gilbert.
Records show conductor James Levine's company received $936,755 from the Metropolitan Opera in his 47th and final season, a tenure cut short when he was fired as music director emeritus after an investigation found evidence of sexual abuse and harassment.
1 thru 10 of 3664 Stories