Top Story
Openly gay Democratic 2020 hopeful Pete Buttigieg stood strong in the face of attacks from the Christian right during a May 22 Q&A event, declaring he does have things to repent fo...
1 thru 10 of 49820 Stories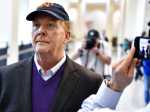 Celebrity chef Mario Batali, whose career crumbled amid several sexual misconduct accusations, pleaded not guilty Friday to a charge that he forcibly kissed and groped a woman at a Boston restaurant in 2017.
Hulu is announcing a new animated series called "The Bravest Knight," which features a young girl and her same-sex parents.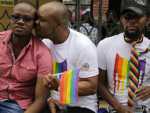 Kenya's High Court on Friday upheld sections of the penal code that criminalize same-sex relations, a disappointment for gay rights activists across Africa where dozens of countries have similar laws.
A federal lawsuit filed Friday asks a judge to block an Alabama law that outlaws almost all abortions, the most far-reaching attempt by a conservative state to seek new restrictions on the procedure.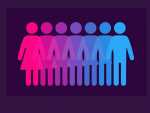 The Trump administration proposed Friday to roll back Obama-era discrimination protections for transgender people in health care, a move LGBT groups warn will unleash a wave of discrimination.
The dating app is getting an overhaul thanks to Taimi App, which aims to reimagine how members of the LGBTQ connect to one another.
Armed forces veteran and openly gay presidential hopeful Pete Buttigieg took aim at President Trump on a range of issues - one of them being Trump's "bone spurs" deferment from service in Vietnam.
Just in time for Pride Month in June...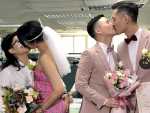 Hundreds of same-sex couples in Taiwan rushed to get married Friday, the first day a landmark decision that legalized same-sex marriage took effect.
A majority in Brazil's supreme court has voted to make homophobia and transphobia crimes like racism, a decision coming amid fears the country's far-right president will roll back LGBT social gains.
1 thru 10 of 49820 Stories