Top Story
Snctm introduces its first-ever Masquerade party in Miami, expanding the members-only erotic brand's reach during premier art exhibit festival Art Basel Miami Beach, December ...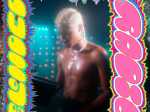 Frank Ocean's Blonded brand is set to host a queer club night called PrEP+, so named for the HIV prevention drugs, and to imagine what the 80s would have been like if PrEP had existed then.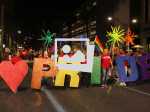 Downtown Las Vegas celebrated its largest Pride yet, with a fabulous nighttime parade and a day and a half of festival fun.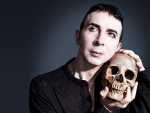 San Francisco, CA
The Castro Theatre will be hopping on October 26 with SexCells, featuring Marc Almond, TR/ST, Hercules & Love Affair (playing a DJ set) and other talents.
San Francisco, CA
As a teenager in suburban Maryland, Joshua Grannell created a makeshift horror house, enlisting his supportive family. Decades later, as Peaches Christ, the gay horror super-fan directs the second annual Into the Dark: Terror Vault at the historic Mint.
San Francisco, CA
Nibble on some pumpkin spice nightlife.