Gay San Francisco: The Latest
Prime Minister Justin Trudeau won a second term in Canada's national elections Monday, losing the majority but delivering unexpectedly strong results despite having been weakened by a series of scandals that tarnished his image as a liberal icon.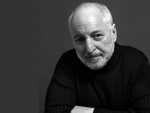 André Aciman, author of "Call Me By Your Name," is writing a follow-up story to give "a sense of closure and finality" to the characters of Elio and Oliver. Check out some highlights from two new interviews with the author here.
Called by some the "gay Olympics," World Pride is one of the LGBTQ+ community's fastest growing event. In 2023, Sydney, Australia will play host in a huge victory for the community down under. Read more about the upcoming event here.
Aging in place is a major financial commitment, one that may be at odds with retirees' plans to downsize their lives and budgets and squirrel away cash in anticipation of rising health care costs.
A man from the Hudson Valley region of New York is suing a gay porn company for selling his private information.
Northern Ireland is set to decriminalize abortion and set the stage for legalization of same-sex marriages as of midnight Monday, bringing its laws in line with the rest of the U.K.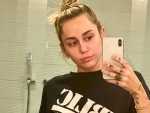 Miley Cyrus is being hit by a wave of backlash after she took to her Instagram Live Sunday and told fans that they "don't have to be gay" because "there are good men out there."
Don't expect to see British Prime Minister Boris Johnson drafting up "Save Chick-fil-A" legislation in the wake of the American fast-food company's retreat from the UK after being told to "Cluck off!"
Chris Hemsworth's latest workout video is...a steamy one!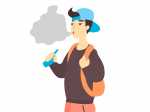 Teens' use of e-cigarettes has doubled since 2017, according to the National Institute on Drug Abuse, with 1 in 4 high school seniors reporting use of a vape in the previous month.

What do you call a delicious combination of all different shapes, sizes, colors, and types? - Aside from pre-Trump America, that is? How about this: "All Together Now."
San Francisco, CA
In the depths of the New York winter, Caissie Levy will be defrosted. Bay Area audiences can preview the thaw as Levy brings a mix of backstage stories and folk-pop arrangements of theater songs to Feinstein's at the Nikko.
When all is said and done, this film it feels more like one of those safe 1940s Hollywood biopics than anything truly remarkable or revealing.
Thousands of restaurants are experimenting with virtual spinoffs tucked inside their own kitchens. Others are opening "ghost kitchens," where food is prepared strictly for delivery or pick-up.
The Trump administration is planning to collect DNA samples from asylum-seekers and other migrants detained by immigration officials and will add the information to a massive FBI database used by law enforcement.

Under the Affordable Care Act, nonprofit hospitals are required to provide free or discounted care to patients of meager incomes — or risk losing their tax-exempt status. These price breaks can help people avoid financial catastrophe.
On the picket lines at a General Motors transmission plant in Toledo, Ohio, passing cars honked and striking workers celebrated a tentative contract deal by munching on 10 pizzas dropped off by a supporter.

A clothing company has put up a billboard in New York City's Times Square that depicts President Donald Trump being hog-tied by a woman clad in its athletic wear.
Johnson & Johnson on Friday recalled a single batch of its baby powder as a precaution after government testing found trace amounts of asbestos in one bottle bought online.
Filmmaker al.dome documents an epic trek through Norway's countryside in this short video.
San Francisco, CA
The Castro Theatre will be hopping on October 26 with SexCells, featuring Marc Almond, TR/ST, Hercules & Love Affair (playing a DJ set) and other talents.

Frank Ocean's Blonded brand is set to host a queer club night called PrEP+, so named for the HIV prevention drugs, and to imagine what the 80s would have been like if PrEP had existed then.