Top Story
The attacker who killed two people in a shooting at a German synagogue live-streamed the assault on Twitch, a video service owned by Amazon.
Scientists at the French government's Historical Monuments Research Laboratory are working out how to safely restore the beloved Paris cathedral and identify what perils remain inside the monument in a race against the clock.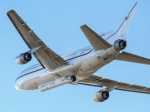 NASA launched a satellite on Thursday night to explore the mysterious, dynamic region where air meets space.
So is red meat good or bad for you? If the answer were only that simple.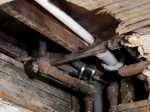 The Trump administration on Thursday proposed a rewrite of rules for dealing with lead pipes contaminating drinking water, but critics say the changes appear to give water systems decades more time to replace pipes leaching dangerous amounts of toxic lead
Russia's interference in the 2016 U.S. election has generally been seen as two separate, unrelated tracks: hacking Democratic emails and sending provocative tweets. But a new study suggests the tactics were likely intertwined.