Top Story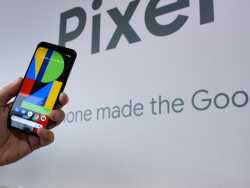 Google's latest phone and smart-home devices came packaged with a not-so-subtle message: Google cares about your privacy. Does it?
The Trump administration is planning to collect DNA samples from asylum-seekers and other migrants detained by immigration officials and will add the information to a massive FBI database used by law enforcement.
A crew of deep-sea explorers and historians looking for lost World War II warships have found a second Japanese aircraft carrier that went down in the historic Battle of Midway.
If the FBI discovers that foreign hackers have infiltrated the networks of your county election office, you may not find out about it until after voting is over. And your governor and other state officials may be kept in the dark, too.
At least four people were killed and dozens injured Sunday after security officials in southern Bangladesh opened fire to disperse hundreds of Muslims during a protest over an alleged social media post undermining Islam's Prophet Muhammad, police said.
Rather than commemorating important people or places in history, many of these dinner plate-size signs detail events like rising sea levels and an explosion of ticks that have yet to happen.