Top Story
Detectives are interviewing two "persons of interest" who surveillance photos show were in the area of downtown Chicago where "Empire" actor Jussie Smollett sai...
1 thru 10 of 48381 Stories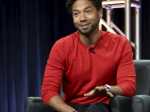 "Empire" actor and R&B singer Jussie Smollett told Chicago police last month that two men physically attacked him and yelled racial and homophobic slurs. Here are some key moments in the story.
A gay French writer has lifted the lid on what he calls one of the world's largest gay communities, the Vatican.
A Catholic mother says a federally funded South Carolina foster agency abruptly stopped working with her and won't allow her to foster children because she's "not the right kind of Christian."
Battling with one branch of government and opening a new confrontation with another, President Donald Trump announced Friday he was declaring a national emergency to fulfill his pledge to construct a wall along the U.S.-Mexico border.
Two men characterized by police as "persons of interest" in the attack against "Empire" actor Jussie Smollett are now considered suspects and have been arrested on "probable cause that they may have committed a crime," a Chicago police spokesman said.
Reporters who sought comment from wealthy West Hollywood political donor Ed Buck found themselves summarily repelled, with Buck curtly telling them to "Get a job, get a life."
William Weld, a former Massachusetts governor who ran for vice president on the Libertarian Party ticket in 2016, became the first Republican to take a serious step toward challenging President Donald Trump in 2020.
By Sunday, Trump's Commerce Department is expected to issue an opinion on whether auto imports endanger U.S. national security enough to justify such import taxes. Trump would then have 90 days to decide whether to impose them.
Lawmakers from both sides are now condemning West Virginia state delegate Eric Porterfield in the wake of a string of inflammatory remarks, including comparing gays to the KKK, calling LGBTQs a "blight," and suggesting he would drown gay children.
A profitable new business for drug gangs has pushed the synthetic opioid to the top spot for fatal U.S. overdoses.
1 thru 10 of 48381 Stories