Top Story
Holocaust survivors around the world are lending their voices to a campaign launched Wednesday targeting Facebook head Mark Zuckerberg, urging him to take action to remove denial o...
Two NASA astronauts returned to Earth on Sunday in a dramatic, retro-style splashdown, their capsule parachuting into the Gulf of Mexico to close out an unprecedented test flight by Elon Musk's SpaceX company.
Who gets to be first in line for a COVID-19 vaccine? U.S. health authorities hope by late next month to have some draft guidance on how to ration initial doses, but it's a vexing decision.
Early bands of heavy rain from Isaias lashed Florida's east coast before dawn Sunday as authorities warily eyed the approaching storm, which threatened to snarl efforts to quell surging cases of the coronavirus across the region.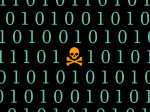 Federal authorities say one of the gravest threats to the November election is a well-timed ransomware attack that could paralyze voting operations.
Coronavirus outbreaks at mink farms in Spain and the Netherlands have scientists digging into how the animals got infected and if they can spread it to people.