1 thru 15 of 8097 Stories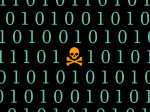 Federal authorities say one of the gravest threats to the November election is a well-timed ransomware attack that could paralyze voting operations.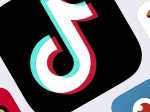 Microsoft is in advanced talks to buy the U.S. operations of TikTok, the popular Chinese-owned video app that has been a source of national security and censorship concerns.
President Donald Trump said he will take action as soon as Saturday to ban TikTok, a popular Chinese-owned video app that has been a source of national security and censorship concerns.
Big Tech continues to steamroll through the pandemic, and strong gains for some of the market's most influential companies on Friday helped Wall Street close out its fourth straight winning month.
A British man, a Florida man and a Florida teen were identified by authorities Friday as the hackers who earlier this month took over Twitter accounts of prominent politicians, celebrities and technology moguls.
Congressional lawmakers finally got a chance Wednesday to grill the CEOs of Big Tech over their dominance and allegations of monopolistic practices that stifle competition.
Holocaust survivors around the world are lending their voices to a campaign launched Wednesday targeting Facebook head Mark Zuckerberg, urging him to take action to remove denial of the Nazi genocide from the social media site.
When asked about the new Internet sensation he helped cultivate, President Donald Trump called Dr. Stella Immanuel "impressive" for pushing hydroxychloroquine. Did you also known she's a homophobe?
Amazon CEO Jeff Bezos, Facebook's Mark Zuckerberg, Google's Sundar Pichai and Tim Cook of Apple will answer for their companies' practices before Congress for the first time as a group.
Some Twitter users are staging a 48-hour boycott of the platform over its handling of a stream of anti-Semitic comments that were posted on British rapper Wiley's social media accounts.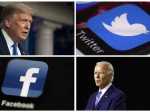 Social media has become the target of a dueling attack ad campaign being waged online by the sitting president and his election rival. They're shooting the messenger while giving it lots of money.
There are some technological developments that seem like they are going to have an epic impact on our future lives.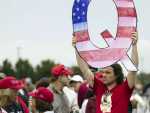 Twitter says it is cracking down on accounts and content related to QAnon, the far-right U.S. conspiracy theory popular among supporters of President Donald Trump.
Richard Grenell, the openly gay former Ambassador to Germany and onetime acting director of national intelligence for the Trump administration, got into a Twitter feud with the LGBTQ Victory Fund.
Democratic presidential candidate Joe Biden said he is putting Russia and other foreign governments "on notice" that he would act aggressively as president to counter any interference in U.S. elections.
1 thru 15 of 8097 Stories