Gay San Francisco: The Latest
San Francisco, CA
What? You missed San Francisco drag icon and DJ Juanita MORE! and her lip-synch DJ event fundraiser? Never fear. It's still here, online, of course.
President Donald Trump said Monday he expects to announce his pick for the Supreme Court on Friday or Saturday, after funeral services for Ruth Bader Ginsburg and just days before the first presidential election debate.
On CBS's sexy reality dating show "Love Island" (airing nightly through the end of the month), Noah Purvis joined the cast last week along with two other male contestants. Now he's apparently gone from the show without any explanation from the network.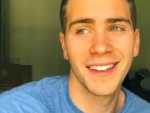 In a few months medical student Ricky Rosen has amassed some 330,000 followers on TikTok. Check out why.
Ellen DeGeneres' Emmy-winning daytime talk show returned for its 18th Season Monday morning and the host took time to address reports of workplace toxicity that have tarnished her otherwise squeaky clean reputation.
Uncertainty surrounds the views about LGBTQ issues held by possible Supreme Court nominee Judge Amy Coney Barrett, a 2017 Trump appointee to the federal bench.
"Ratched" star and frequent Ryan Murphy collaborator Sarah Paulson opened up about her starring role as the iconic "One Flew Over the Cuckoo's Nest" nurse.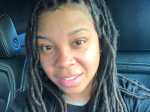 "Saturday Night Live" is heading into its 46th season, but is still pushing the envelope - in part, by adding its first out Black lesbian to the show's ensemble.
Over the weekend, Twitter discovered that "Smash" star Katharine McPhee is a registered Republican who is actively donating to the GOP.
Anderson Cooper took to Instagram over the weekend to gush over his son Wyatt, who will soon turn 5-months old.
This week, the Human Rights Campaign and Showtime announced the recipients of its "Queer to Stay: An LGBTQ+ Business Preservation Initiative," which, among other recipients, includes Denver-based Blush & Blu.
Six weeks before Election Day, the fight to replace Ginsburg is set to dominate headlines, with the prospect of reshuffling voters' priorities and campaign strategies, especially for President Donald Trump.
San Francisco, CA
Having watched Frameline44's new roster of narrative features, what becomes increasingly evident is that queer cinema is maturing by bravely dealing with often taboo topics in inventive ways, creating thoughtful, even provocative movie-going experiences.
Take a look at the real-life magic that goes into the protection of one of the world's greatest resources in this Disney+ docuseries — your ticket to a grand safari without limitations.
It took a pandemic with high incidence of respiratory symptoms to nudge Las Vegas toward a smoke-free environment, but Park MGM and NoMad Las Vegas are hopefully setting a trend that other casinos and resorts will soon follow.
President Donald Trump said Saturday he's given his "blessing" to a proposed deal between Oracle and Walmart for the U.S. operations of TikTok, the Chinese-owned app he's targeted for national security and data privacy concerns.

From Broadway to Hollywood, many actors, directors, backstage workers, musicians and others in the performing arts face similar coverage suspensions.
Edmunds' experts performed a full evaluation of the Kia K5 to answer the question: Is it better than the Honda Accord?
It's that time of year where pumpkin spice flavors appear in everything from coffee and doughnuts to candy confections. Here are nine ways to get your pumpkin spice fix this fall.
Political pressure grew Monday in Europe for governments to tackle the rising number of coronavirus case without resorting to a spring-style lockdown that would hit the continent's struggling economies.
Gay travel journalist Joey Amato travels to Music City for a getaway packed with great food and terrific socially-distanced activities.
San Francisco, CA
As we endure the pandemic, many local businesses have not been able to re-open. Some are innovating with unusual ways to find support. For the popular South of Market bear bar, it's a new membership club, which includes a handmade gift and other perks.
Adult Filmmeister Michael Lucas took his latest shoot on the road — to Nottingham, England to be precise, and appears to have flaunted Britain's COVID-19 guidelines.