Gay San Francisco: The Latest
Helen Reddy, who shot to stardom in the 1970s with her feminist anthem "I Am Woman" and recorded a string of other hits, has died. She was 78.
After being silent for a few days for being booted off the CBS reality show "Love Island," Noah Purvis shared a number of Instagram posts.
Handmaids in the Supreme Court, YMCA, Presidential Debates, Noah Purvis, and Fran the Bi-Weather Girl takes a turn. It's this week's Slightly Used News!
In a step toward greater inclusivity, Japan Airlines has announced that it will cease the use of "ladies and gentlemen" during in-flight announcements.
Eddie Redmayne has spoken out against the online "vitriol" directed at J.K. Rowling, the result of her transphobic social media comments.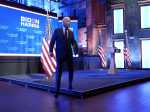 Democratic presidential nominee Joe Biden paid nearly $288,000 in federal income taxes last year, according to returns he released just hours before his Tuesday night debate with President Donald Trump.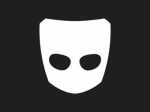 A Bronx man is accused of hacking a man he met on Grindr with a machete.
Hugh Jackman has been married to Deborra-Lee Furness for 24 years and she is sick of answering the question if her husband is gay.
The Walt Disney Co. will make a sequel to the 2019 live-action "The Lion King," with Barry Jenkins, the director of the Oscar-winning "Moonlight" and the James Baldwin adaptation "If Beale Street Could Talk," set to direct.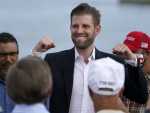 Eric Trump claimed LGBT people are turning out to support his father, President Donald Trump, before declaring himself part of the community.
Ex-NFL star Eric Ducker is turning heads with his Instagram nude to promote his wife's cookbook.
San Francisco, CA
The 'pand-Emmys' include 'Schitt's Creek' and 'Watchmn' sweeps, Ellen DeGeneres address her show's backstage drama, and Ruth Bader Ginsberg is remembered.
Seven pivotal scenes from the epic Tony and Pulitzer-winning two-part AIDS drama 'Angels in America' will stream online on October 8 as a benefit for amfAR's Fund to Fight Covid-19. Much more than a Zoom reading, look for some unusual changes.
In a few days, Jordy Comeaux will be among roughly 40,000 airline workers whose jobs are likely to evaporate in an industry decimated by the coronavirus pandemic.
Hey gents, have you heard of the frenulum? It's the underside tip of the penis, and apparently it's the new hotspot of the sex stimulator industry.
"He doesn't want to crush the virus. He wants to crush the Affordable Care Act," says House Speaker Nancy Pelosi of President Trump. Will his wish come true with a shift in the Supreme Court?
The governor of Bavaria, the state that's home to German automakers BMW and Audi, has backed a deadline for phasing out gasoline-powered vehicles akin to the 2035 date proposed by California.
Jack Mackenroth, a "Project Runway" alum who is currently at OnlyFans, offered President Donald Trump a heartfelt letter of thanks - an ironic no-thank-you letter of thanks, that is.
"If you believe 22% is herd immunity, I believe you're alone in that," Dr. Anthony Fauci recently told a senator. All this talk got us thinking: What exactly does it mean and can it be used to combat COVID-19?
Grab your weekender bag and get out of town. The leaves are turning, and there's a small window of time to take in Mother Nature's annual fashion makeover.
San Francisco, CA
As we endure the pandemic, many local businesses have not been able to re-open. Some are innovating with unusual ways to find support. For the popular South of Market bear bar, it's a new membership club, which includes a handmade gift and other perks.
A fifth gay bar in West Hollywood, Calif. is closing for good after being hard hit by COVID.