Gay San Francisco: The Latest
San Francisco, CA
Plenty of outdoor and distanced events are worth joining this week. But you'll pardon our recusal from 4/20, the marijuana party. Now that's legal, it's not so radical, and more like Muffin Monday. Going to bars feels more speakeasy-esque these days.
Liberty University has filed a civil lawsuit against its former leader, Jerry Falwell Jr., seeking tens of millions in damages after the two parted ways acrimoniously last year.
British actor Helen McCrory, who starred in the television show "Peaky Blinders" and the "Harry Potter" movies, has died, her husband said Friday. She was 52 and had been suffering from cancer.
Days after coming out to the public as gay in an interview with "Good Morning America" this week, "Bachelor" star Colton Underwood took to Instagram to share his first post since his reveal.
Harry Styles is once again turning heads but this time it's for his "Little Mermaid" inspired photoshoot.
Viola Davis was named Woman of the Year on Friday by Harvard University's Hasty Pudding Theatricals.
Students, parents, and alumni rallied outside a Utah high school after a student reportedly cut down a Pride flag that hung in a welcoming gesture as part of a Diversity Week.
United Soccer League (USL) has announced the creation of the Forever Proud Project, an ongoing, year-round initiative designed to increase inclusivity, education, and awareness for the LGBTQ community.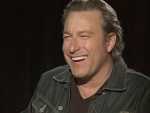 John Corbett confirmed this week that he will appear in the upcoming "Sex and the City" HBO Max reboot, reprising his role as Aiden Shaw.
The big-screen adaptation of Lin-Manuel Miranda's "In the Heights" will kick off the Tribeca Film Festival on June 9, two days before the film opens in theaters and begins streaming.
A couple in Ohio were told by a wedding venue that they could not have their marriage hosted there because they are both women
Two more states may be poised to ban the so-called "gay panic" and "trans panic" defense strategies in prosecutions involving murder and manslaughter.
San Francisco, CA
The queer, Black classic that everyone in the LGBTQ community deserves is here. "The United States v. Billie Holiday," as a film, is an indictment, instructional guide and spiritual love letter rolled into one.
"Summertime" is the most LA thing you will do this year.
Mickey's high-waisted red shorts and Minnie's polka-dot flared skirt with a sensible yellow heel won't be changing any time soon, but for Disney Park "cast members" (aka employees), new policies indicate that times are changing.
Hackers cracked a database belonging to gay hookup app Manhunt, and stole the information of more than a half million users, including "usernames, email addresses and passwords," the company confirmed.
As the economy starts to reopen, many Americans may be sitting on more savings than usual. We're all waiting to see how they spend it.
More than a dozen consumer groups and three federal employee unions are asking the U.S. government to stop using vehicles in its fleet with unrepaired safety recalls.
In a Washington, D.C., suburb, Black and Latino barbers are busting myths about the coronavirus vaccine while clipping hair.
Airport chaplains have become close witnesses to people's worsening mental condition. "No doubt, the pandemic has accelerated the need for our services to a new level," said the Rev. Greg McBrayer.
A new study says leaving middle seats open could give airline passengers more protection from the virus that causes COVID-19.
San Francisco, CA
Spring has quite sprung and many arts, nightlife and community organizers and producers have emerged from their Zoom caves. Chirp, chirp.
In certain circles of San Francisco, a case of syphilis can be as common and casual as the flu.