Harvard Medical School's Bruce Walker talks about progress toward a vaccine and the importance of collaboration in coming up with strategies to fight HIV around the world.
Federal and community partners have released some resources related to HIV and aging.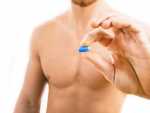 One of the country's largest insurance providers has agreed to stop denying all forms of insurance, including life and long-term care insurance, to Massachusetts residents using the HIV prevention medication Truvada.
A look into the deferral that bans sexually active gay men from donating blood in the U.S.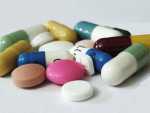 The American Academy of HIV Medicine came out in strong opposition to portions of a proposed rule that would change the way HIV drugs are covered under the Medicare Prescription Drug Benefit.
In a new paper, researchers say they have identified how to destroy cells that act as a "reservoir" for HIV. Their work could one day pave the way to a cure for AIDS.
The New Jersey Department of Health says more than 3,000 patients at a surgery center may have been exposed to HIV, hepatitis B and hepatitis C.
The National Institute of Health will no longer financially support a research lab in California working to move us closer to an HIV cure or vaccine.
The head of the U.N. agency focusing on AIDS says he'll leave his post in June, an early departure announced a week after independent experts looking into sexual harassment at UNAIDS blasted its "defective leadership."
Recent analyses clearly illustrate the need for more and innovative approaches to improve awareness, access, and adherence to this powerful HIV prevention tool. Several states have already undertaken such efforts.