A London man appears to be free of the AIDS virus after a stem cell transplant, the second success including the "Berlin patient," doctors reported.
Three weeks after President Donald Trump announced a campaign to end the U.S. HIV epidemic by 2030, new government data show that progress against the disease stalled recently.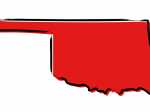 Strategies that work in progressive cities won't necessarily work in rural areas of Alabama, Arkansas, Kentucky, Mississippi, Missouri, Oklahoma and South Carolina where stigma around HIV and AIDS and around being gay runs deep.
While remarkable progress has been made in the fight against HIV/AIDS, ending the epidemic will likely take longer than 10 years and will take more than drugs.
Noting that science has "brought a once-distant dream within reach," President Donald Trump on Tuesday night pledged to eliminate HIV transmission within 10 years.
Chinese investigators said Thursday tests on a batch of a plasma product feared to have been contaminated with HIV have turned up negative for the virus that causes AIDS.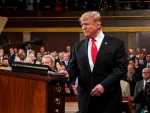 President Donald Trump is launching a campaign to end the HIV epidemic in the United States by 2030, targeting areas where new infections happen and getting highly effective drugs to people at risk.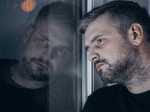 The threat from the SNAP (food stamp) benefit gap is particularly acute for many people living with HIV.
Is the president planning to announce a new initiative to eradicate AIDS during his State of the Union Address, scheduled to take place on Feb. 5?
Many of us make commitments to ourselves at the beginning of the new year to focus on our health and well-being. Here are some tips and tools that might help you stay on track with your own health-related resolutions.