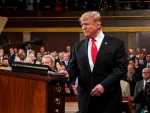 President Donald Trump is launching a campaign to end the HIV epidemic in the United States by 2030, targeting areas where new infections happen and getting highly effective drugs to people at risk.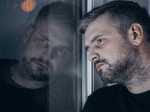 The threat from the SNAP (food stamp) benefit gap is particularly acute for many people living with HIV.
Is the president planning to announce a new initiative to eradicate AIDS during his State of the Union Address, scheduled to take place on Feb. 5?
Many of us make commitments to ourselves at the beginning of the new year to focus on our health and well-being. Here are some tips and tools that might help you stay on track with your own health-related resolutions.
Recently published research shows risk for both acquiring and transmitting HIV is increased by having an STD. This is due to biological and behavioral reasons.
"Cold Case Hammarskjold," a documentary that was screened at Sundance last weekend, lays out a claim that scientists say almost certainly is not true: That a white paramilitary group deliberately infected black people with HIV using fake vaccinations.
Pope Francis is wrapping up his first trip to Central America with a final World Youth Day Mass and a visit to a church-run home for people living with AIDS.
Harvard Medical School's Bruce Walker talks about progress toward a vaccine and the importance of collaboration in coming up with strategies to fight HIV around the world.
Federal and community partners have released some resources related to HIV and aging.
One of the country's largest insurance providers has agreed to stop denying all forms of insurance, including life and long-term care insurance, to Massachusetts residents using the HIV prevention medication Truvada.