Trans Woman Alleges Sexual Abuse in Squad Car by Chicago Cop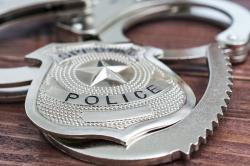 A Chicago transwoman says that one of the Windy City's finest detained her last March 5 as she was walking along the street on her way home, drove her to an alley in a marked police car, and forced her to perform oral sex on him under threat of arrest, according to a story broken by the Chicago Tribune.

meaww.com picked up the story, reporting that the woman in question went to a hospital that same night in order to preserve "DNA evidence" to prove that she had been sexually assaulted, but she was afraid to come forward. She told her story several weeks later, after being arrested for shoplifting.

The department opened an investigation into the incident. The officer in question retired, and has not as yet been charged, media sources said.

Earlier this month, the Washington Post reported on a study that indicates that sexual misconduct by police is widespread.

"Research on 'police sexual misconduct' — a term used to describe actions from sexual harassment and extortion to forcible rape by officers — overwhelmingly concludes that it is a systemic problem," the article said.

Phil Stinson, the researcher behind the study — himself a former police officer — looked into more than 500 cases of sexual assault by police officers around the country and found that about half the cases of purported sexual assault by police officers took place when the officers were on duty. The other instances of alleged misconduct were "often facilitated by the power of the badge or the presence of an official service weapon," the Washington Post article said.
Kilian Melloy serves as EDGE Media Network's Assistant Arts Editor. He also reviews theater for WBUR. His professional memberships include the National Lesbian & Gay Journalists Association, the Boston Online Film Critics Association, The Gay and Lesbian Entertainment Critics Association, and the Boston Theater Critics Association's Elliot Norton Awards Committee.
Comments on Facebook