Watch: Arrest Made in Connection with Trans Woman's Murder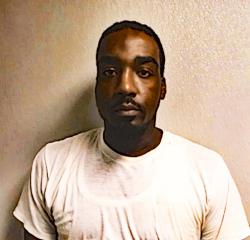 Authorities have a suspect in custody in connection with the June 13 shooting death of Zoe Spears in Prince George's Country, Maryland, reports Baltimore CBS affiliate WJZ.

As reported last month here at EDGE, Spears' murder was the second killing of a transwoman to take place within a short period of time in the community of Fairmont Heights, a suburban of Washington, D.C. Ashanti Carmon was found dead in March, only a few blocks from where Spears, who had been shot, was found lying unresponsive. Spears was declared dead at the scene, WJZ reported.

Local ABC affiliate WJLA reported that police have taken a 33-year-old suspect named Gerardo Thomas into custody in connection with Spears' death. Police told the media that surveillance video had recorded the killing and captured the image of a vehicle that later led investigators to Thomas.

Spears was allegedly a witness to the murder of Carmon, but police said there was no link between the two acts of lethal anti-trans violence. The two murders had sparked fears of a serial killer. Such serial assailants are now unknown: 24-year-old Denzell Thomas was sentenced to 25 years in Alabama last month for killing one trans individual and attempting to murder a second victim, also trans. Thomas said that his acts of violence were deliberately targeted at trans people.

Authorities said that Thomas made no such declaration, and said nothing about the victim's gender identity or sexual orientation. Thomas offered no motive at all for his alleged murder of Zoe Spears.

Watch the WJLA news report below.


Kilian Melloy serves as EDGE Media Network's Assistant Arts Editor. He also reviews theater for WBUR. His professional memberships include the National Lesbian & Gay Journalists Association, the Boston Online Film Critics Association, The Gay and Lesbian Entertainment Critics Association, and the Boston Theater Critics Association's Elliot Norton Awards Committee.
Comments on Facebook