1 thru 10 of 5827 Stories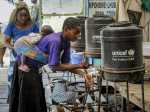 The World Health Organization on Friday said the Ebola outbreak is an "extraordinary event" of deep concern but does not yet merit being declared a global emergency.
President Donald Trump said Friday that "of course" he would go to the FBI or the attorney general if a foreign power offered him dirt about an opponent
Despite a dark past, today many LGBT citizens in Latin America are enjoying the right to marry, choose their gender identity and adopt children.
Brazil's supreme court officially made homophobia and transphobia crimes similar to racism on Thursday.
About 300 migrants who identify as transgender have been booked into the custody of U.S. immigration authorities since Oct. 1, marking the highest number since officials began keeping track in 2015.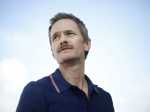 This year's official international ambassador to Tel Aviv's Gay Pride Parade says he has no interest in being a gay icon.
The Mexican government has accused the New York-based fashion house Carolina Herrera of cultural appropriation in its Resort 2020 collection.
Ecuador's highest court authorized same-sex marriage Wednesday in a landmark case seeking to expand LGBT rights in the small South American nation.
On a late May afternoon, the Bigtboys soccer team played its first match, a friendly game on a flood-lit neighborhood pitch bordered by chain-link fencing.
It was without any evident awareness of irony that Iran's Javad Zarif said that his government murders sexual minorities because of "moral principles" - and then attacked the United States and Israel on what he termed "human rights" grounds.
1 thru 10 of 5827 Stories