San Francisco, CA
Costumes are encouraged on March 23, when Congregation Shaar Zahav, San Francisco's synagogue for LGBTQ Jews, families and friends, celebrates Purim, a joyous holiday which is Judaism's answer to Halloween.
San Francisco, CA
This week's letters to the editor.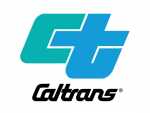 San Francisco, CA
In the fiscal year 2016-2017 the California Department of Transportation awarded a construction contract worth $1,367,300 to a bisexual-owned business.
San Francisco, CA
Mayor London Breed's appointment of AIDS expert Dr. Grant Colfax to lead the San Francisco Department of Public Health was met with praise from gay leaders.
San Francisco, CA
Balloting for the Bay Area Reporter's ninth readers' poll, the Besties, begins Thursday (January 31), and early birds could be in line for a special prize.
San Francisco, CA
It is meant to be the visual focal point for a redesigned Harvey Milk Plaza above the Castro Muni Station: A sweeping canopy that can be lighted at night to evoke the candlelight march that left from the site the evening its namesake was killed in 1978.
San Francisco, CA
As it wends its way through the city's bureaucracy to obtain the required permits it needs, a leather-themed public plaza won approval this week from a committee of the San Francisco Arts Commission.
San Francisco, CA
During his 20-plus years with the California Highway Patrol Jay Brome, a gay man, was asked by his superior to take off his skirt and start acting like a man, called a faggot, and even had a gun held to his head.
San Francisco, CA
The South Bay's first transgender-specific health clinic opened Thursday, November 29, for a half day inside Santa Clara Valley Medical Center in downtown San Jose.
A light, steady rain did not deter about 500 people from gathering in San Francisco Tuesday, November 27, to mark the 40th anniversary of the assassinations of mayor George Moscone and supervisor Harvey Milk.