1 thru 10 of 28105 Stories
Hit a button, and you're "transformed" into a woman. The beard disappears. The face and jaw smooth out. The hair floats jauntily around the shoulders.
Democratic presidential candidates are mourning a 23-year-old transgender woman in Texas who authorities say was the victim of "homicidal violence."
The Westboro Baptist Church protested outside of the country's only all-male historically black college over the school's new admission policy that accepts transgender men.
Sixteen thousand tons of Bethlehem Steel collapsed in a matter of seconds Sunday as a demolition crew imploded Martin Tower, the defunct steelmaker's former world headquarters.
Trump won the presidency by winning rural America, in part by pledging to use his business savvy and tough negotiating skills to take on China and put an end to trade practices that have hurt farmers for years.
Authorities say somebody stole a tripod from a California Department of Transportation crew and then dropped it from an overpass onto a Sacramento freeway, impaling the lung of a passenger in a van.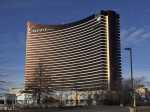 Two major casino operators said Friday they were in preliminary talks about the possible sale of one of the largest casinos in the Northeast.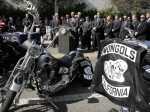 A federal judge on Friday fined the Mongols motorcycle club $500,000 in a racketeering and conspiracy case but refused the latest effort in a decade-long attempt by the government to take away the club's control over its logo.
For more than two decades, Nancy Mace did not speak publicly about her rape. In April, when she finally broke her silence, she chose the most public of forums — before her colleagues in South Carolina's legislature.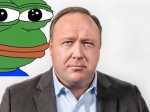 A federal judge will let a jury decide whether conspiracy theorist Alex Jones' Infowars website had a legal right to sell a poster featuring the image of Pepe the Frog, a cartoon character that became hijacked by far-right extremists.
1 thru 10 of 28105 Stories