Chanel's iconic couturier, Karl Lagerfeld, whose accomplished designs as well as trademark white ponytail, high starched collars and dark enigmatic glasses dominated high fashion for the past 50 years, has died. He was around 85 years old.
British actor Albert Finney, the Academy Award-nominated star of films from "Tom Jones" to "Skyfall," has died at the age of 82.
Dubbed "Big John" for his imposing 6-foot-3 frame and sometimes intimidating manner, former Rep. John Dingell died Thursday at age 92. He served in the House with every president from Dwight D. Eisenhower to Barack Obama.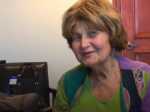 Barbra Siperstein, who transitioned in mid-life with the full support of her cisgender wife Carole, and who was a prominent advocate for LGBTQ equality, died in New Jersey on Feb. 3 at age 76.
Jussie Smollett was blunt, emotional and defiantly determined Saturday night at a Southern California concert some urged him not to play, telling the crowd before singing a note that he had to go on with the show because he couldn't let his attackers win.
Oscar-winning composer and pianist Michel Legrand, whose hits included the score for "The Umbrellas of Cherbourg" and the song "The Windmills of Your Mind" and who worked with some of biggest singers of the 20th century, has died at age 86.
Kaye Ballard, the boisterous comedian and singer who appeared in Broadway musicals and nightclubs from New York to Las Vegas and starred with Eve Arden in the 1960s TV sitcom "The Mothers-In-Law," has died. She was 93.
Mary Oliver, the Pulitzer Prize-winning poet whose rapturous odes to nature and animal life brought her critical acclaim and popular affection, has died. She was 83.
CBS News "Sunday Morning" correspondent and humorist Mo Rocca has his own spin on obituaries.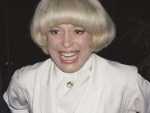 Carol Channing, the lanky, ebullient musical comedy star who delighted American audiences over almost 5,000 performances as the scheming Dolly Levi in "Hello, Dolly!" on Broadway and beyond, has died. She was 97.