1 thru 10 of 6172 Stories
Kirsten Gillibrand is hitting the television daily double this week. The New York senator announced her presidential candidacy on Stephen Colbert's "Late Show," following it up with an MSNBC interview Wednesday with Rachel Maddow.
When Sen. Elizabeth Warren took the stage earlier this month at this city's ornate Orpheum Theatre, Tricia Currans-Sheehan posed a pointed question to the expected presidential contender.
The partial federal government shutdown is complicating the already complicated process of getting and managing a mortgage. Here's how the shutdown is affecting homebuyers and homeowners — and what you can do about it.
Musical political satirist Randy Rainbow is back in the faux interviewer's chair with a video that mashes a real news clip of the vice president together with one of Rainbow's signature show tune satires.
Despite his seemingly endless string of racist comments and insults about immigrants, Iowa Rep. Steve King had the Republican Party's backing through nine elections. So why the GOP outrage now?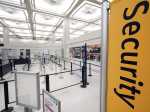 Federal officials say they are recalling more aviation-safety inspectors who were idled by the partial government shutdown.
Sen. Kirsten Gillibrand entered the growing field of 2020 Democratic presidential contenders Tuesday, telling television host Stephen Colbert that she's launching an exploratory committee.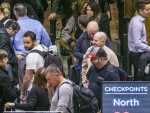 The number of airport security screeners failing to show up for work around the country is soaring as the partial government shutdown goes into its fourth week.
Air travelers endured waits of more than an hour to get through domestic checkpoints at the world's busiest airport in Atlanta on Monday.
President Donald Trump is not giving up on his demand for $5.7 billion to build a wall along the U.S.-Mexico border, saying a physical barrier is central to any strategy for addressing the security and humanitarian crisis at the southern border.
1 thru 10 of 6172 Stories