1 thru 10 of 1316 Stories
Take a look at the winners of the Mumbai Shree 2019 Men's Physique Competition!
Since being posted earlier this month a video of Canadian swimmer has gone viral with nearly 1,000,000 views on YouTube. But it is not because of his diving prowess
Grant Holloway, a world leader in both the 60m and 60m hurdles, had a busy day back home in Gainesville, Florida, earlier this month.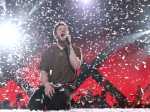 Imagine Dragons will perform at the Pro Football Hall of Fame to help kick off the NFL's 100th season.
It's now easier than ever in France to act out "Star Wars" fantasies.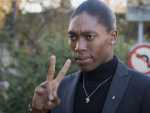 Caster Semenya arrived at the Court of Arbitration for Sport on Monday for a hearing in a landmark case that will challenge science and gender politics.
The Alps it's not. But Danish skiers and snowboarders are testing out an artificial ski slope above an incineration plant that doesn't emit toxins and rises 85 meters (279 feet) above the flat landscape of Copenhagen.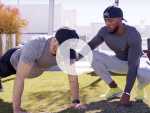 Style influencer Alex Costa partners with a personal trainer to offer 5 at-home exercises to get those pecs in shape for spring.
When the NFL's first two male cheerleaders went to the Super Bowl, it was Act II of a history-making double act. Now Napoleon Jinnies has opened up in a new interview, talking about enduring bullying in his youth and becoming an icon.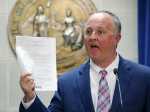 The NBA All-Star Game is set for North Carolina this weekend after the league delayed Charlotte hosting the event for two years because of the state's anti-trans "bathroom bill," which also limits local LGBT anti-discrimination protections.
1 thru 10 of 1316 Stories