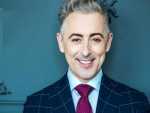 Boston's Society of Arts + Crafts hosts a special Gay Pride Month event featuring stage, television, and movie star Alan Cumming in conversation with Boston artist and designer Izzy Berdan. "Conversation and Q+A with Alan Cumming," a benefit for SA+C.
San Francisco, CA
We're winding up Pride month with plenty more rainbowl-you-over events.
San Francisco, CA
Full-on celebrations, select nights and ultra-rainbow nights await you.
DC natives Lionize opened a packed show for with Wolfmother all the way from Australia for this East Coast tour show at the 9:30 Club.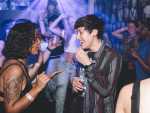 San Francisco, CA
Steppin' out, dressing' up, getting' down, see ya 'round the town.
Temptation Sundays returns for its tenth season. EDGE chatted with Tim Evans, Luxor's Director of Marketing, who conceived of what has become Las Vegas's sizzling summer LGBTQ pool party.
San Francisco, CA
Where's fun? Here's fun. There's fun for everyone. Nightlife events under moon and sun.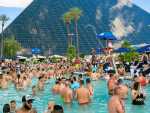 Las Vegas is rolling out the rainbow carpet this year with signature events, including the tenth anniversary of Temptation Sundays at Luxor, as well as Pride, Dining Out For Life, and Bigger Vegas.
San Francisco, CA
Seek out fun adventures in your own zip code or across the Bay. Nightlife events keep your week gay.
San Francisco, CA
Let the music play, let your body sway, let a drag queen slay. What the hey, nightlife's so gay.