Top Story
The Trump administration is exploring the idea of forming a special committee to look at climate change and security risks, with the effort being coordinated by a 79-year-old physi...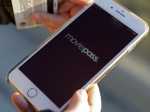 A movie a day in theaters for $10 a month seemed too good to be true. And it was.
Sure, it's easy to Netflix and chill these days. Or Prime and recline. Or Hulu and ... well, whatever. But if you really want to savor a film, there's still no substitute for a movie theater.
A Japanese spacecraft touched down on a distant asteroid Friday on a mission to collect material that could provide clues to the origin of the solar system and life on Earth.
An Israeli spacecraft rocketed toward the moon for the country's first attempted lunar landing, following a launch Thursday night by SpaceX.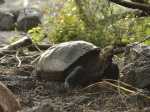 A living member of species of tortoise not seen in more than 110 years and feared to be extinct has been found in a remote part of the Galapagos island of Fernandina.