1 thru 15 of 2651 Stories
The world's first female spacewalking team made history high above Earth on Friday, floating out of the International Space Station to fix a broken part of the power network.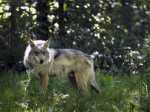 Dozens of environmental groups and scientists are asking U.S. wildlife managers to rethink how they plan to ensure the survival of Mexican gray wolves in the American Southwest.
Deep-sea explorers scouring the world's oceans for sunken World War II ships are focusing in on debris fields deep in the Pacific, in an area where one of the most decisive battles of the time took place.
Scientists have discovered a mash-up of two feared disasters — hurricanes and earthquakes — and they're calling them "stormquakes."
Expect more preventative power blackouts in California as the climate gets hotter and drier and the wildfire season gets nastier and longer, scientists say.
The western Joshua tree needs protection under the California Endangered Species Act because of threats from climate change and habitat destruction, the Center for Biological Diversity said in a petition Tuesday.
Millions of fluorescent light ballasts containing PCBs probably remain in schools and day care centers across the U.S. four decades after the chemicals were banned over concerns that they could cause cancer and other illnesses.
NASA is moving up the first all-female spacewalk to this week because of a power system failure at the International Space Station.
A woman whose father was executed for murder in Tennessee 13 years ago asked a judge on Monday to order the testing of DNA evidence in the case.
The federal government has been trying for decades to save the northern spotted owl, a native bird that sparked an intense battle over logging across Washington, Oregon and California decades ago.
While we in the 21st century can only wait for the day when our contributions to society take precedence over the private matter of who we love and marry, gay gingers can find in Renaissance genius Leonardo da Vinci a further source of pride.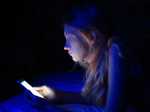 Laboratory studies have shown that prolonged exposure to high-intensity blue light damages retinal cells in mice. But, epidemiological studies on real people tell a different story.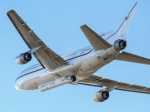 NASA launched a satellite on Thursday night to explore the mysterious, dynamic region where air meets space.
So is red meat good or bad for you? If the answer were only that simple.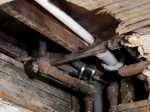 The Trump administration on Thursday proposed a rewrite of rules for dealing with lead pipes contaminating drinking water, but critics say the changes appear to give water systems decades more time to replace pipes leaching dangerous amounts of toxic lead
1 thru 15 of 2651 Stories