A top marine biologist has urged Thailand's government to speed up conservation plans for the dugong, an imperiled sea mammal, after their death toll for the year in Thai waters has already climbed to a record 21.
Virgin Galactic said Wednesday it has been contracted by the Italian air force for a suborbital research flight aboard its winged rocket ship.
Japan's Hayabusa2 spacecraft released a small rover on Thursday that will land on the surface of an asteroid as part its final mission before heading back to Earth, Japan's space agency said.
The Trump administration is planning to expand the collection of DNA from migrants who cross U.S. borders, and to include the information in a massive criminal database operated by the FBI.
In another sign that California condors are making a comeback in the wild three decades after nearing the brink of extinction, a condor chick left its nest and made its first attempt at flight in Utah's Zion National Park.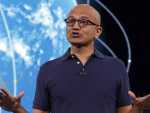 Amazon, Microsoft and Google are promising to slash their carbon emissions. But there's another thing these tech giants aren't cutting: Their growing business ties to the oil and gas industry.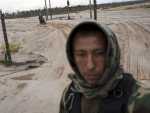 Destruction of the forests can be swift. Regrowth is much, much slower. But around the world, people are putting shovels to ground to help it happen.
Astronomers reported Thursday they've found a Jupiter-like planet orbiting a star that's a mere 12% the mass of our sun. There may even be another big gas planet lurking in this system 31 light-years away.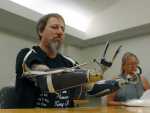 A team of researchers connected with Harvard Medical School has developed a theory on why at least six people have suffered a rare illness: A gene change in all the victims.
A radar system has been installed to better monitor a fast-moving glacier on the Italian side of the Mont Blanc massif that risks having a massive section break off into a tourist valley.